Alabama Mid-Laner Scores Esports Scholarship
West Blocton star Peyton Clark continues his League of Legends career at the University of Montevallo.
This fall, West Blocton High (Alabama) alum Peyton Clark made use of his success in PlayVS's Spring 2019 season. He enrolled in the nearby University of Montevallo with the help of an esports scholarship.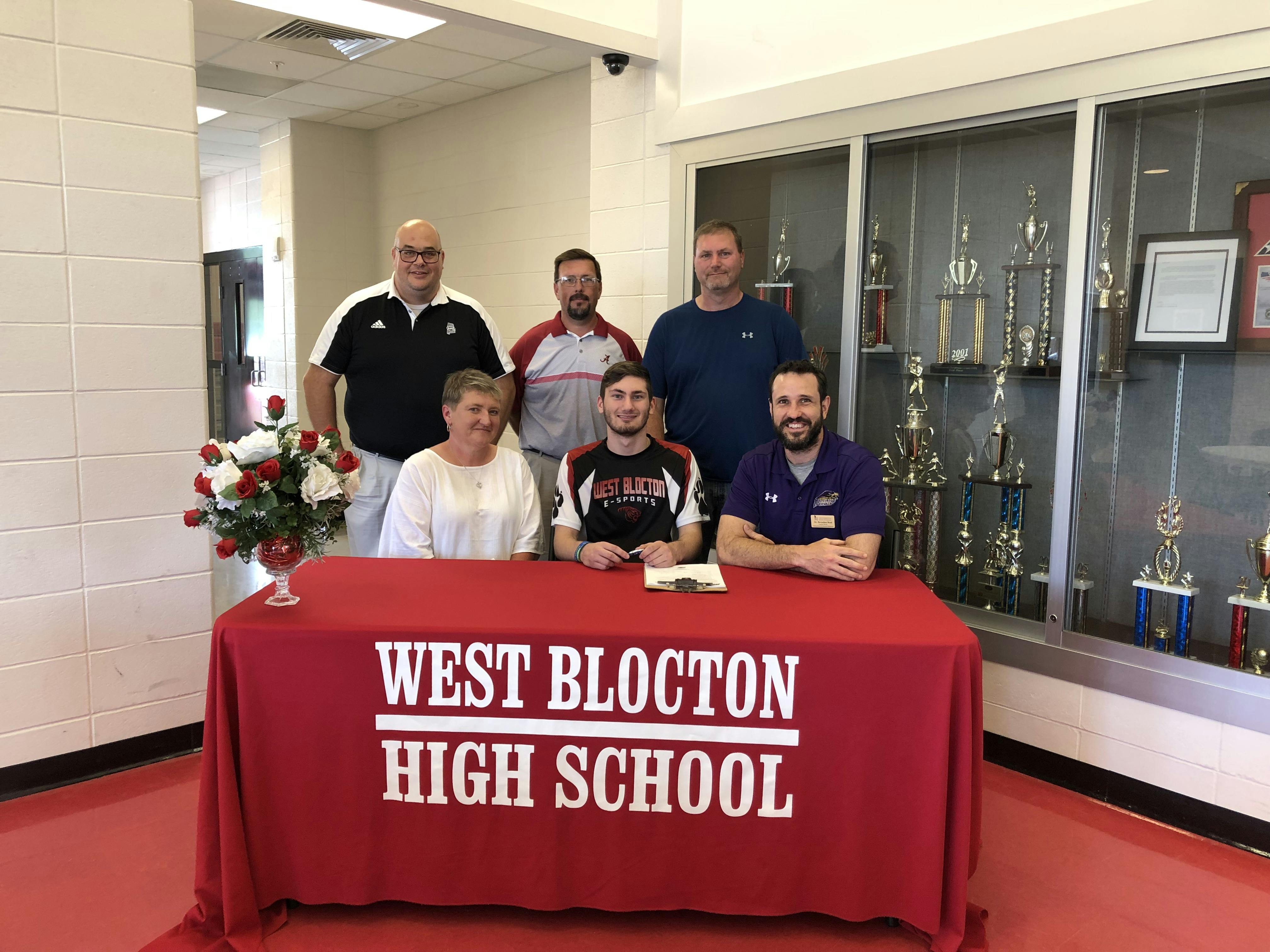 Front Row: Kim Clark, Peyton Clark, Brendan Beal Back Row: David Steele, Terry Lawley, Mike Clark
"Esports has provided me with new opportunities," said Clark, "to meet new people and potentially start a career."
Montevallo boasts the first esports program of its kind in Alabama by offering scholarships for League of Legends, Overwatch and Fortnite. Peyton will continue his career helping the Falcons in League of Legends.
His success came as no surprise to anybody who has come into contact with Montevello's freshman mid.
"Peyton is such a wonderful young man," said West Blocton esports coach David Steele, "He graduated in May, paid his own money for a background check in order to come back and volunteer to help the team. He is unselfish. He is the embodiment of what it means to be an alumnus."
And, according to his new coach at Montevello Brendan Beal, he's continued to impress at the next level.
"He's been a real leader to our program already," said Beal, "not only playing for our A-team as a Mid-laner, but also helping lower tier players gain skills and raise their rank."
"He is the type of student-athlete coaches want to see: smart, passionate, and willing to sacrifice for the good of the team."
Congratulations, Peyton. We're thrilled to see students like you succeeding and pursuing a future in esports.